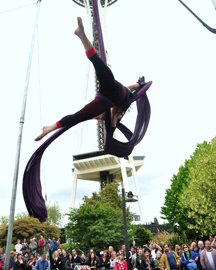 Simonne at Seattle Center
Seattle Aerial Arts is a resource for aerial arts performers, private, semi private and small group classes.
Our instruction focuses on basic fundamentals of aerial arts and movement in general. We focus on the grace, poise, and style of movement in the aerial arts.
Our classes are aimed at personal growth, fitness, and enlightened present moment awareness.
We have a unique and comprehensive understanding of the human body and how it functions, both from a neurophysiological perspective, as well as from the anatomical and also the spiritual.
Our instruction infuses the mental and physical fitness aspects of the aerial arts with the spiritual, or energetic, aspects of movement and expression.
We also teach solo work and duo work with a performance focus.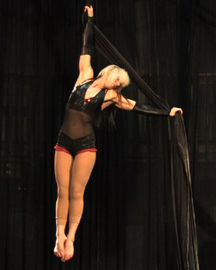 <
Simonne for Seattle Gold
Contact Us
Please email us: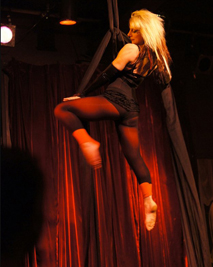 Simonne for Seattle Gold